Controversies Surrounding Preemployment Card Partners
Critical Review
Fri, 07/10/2020 - 13:44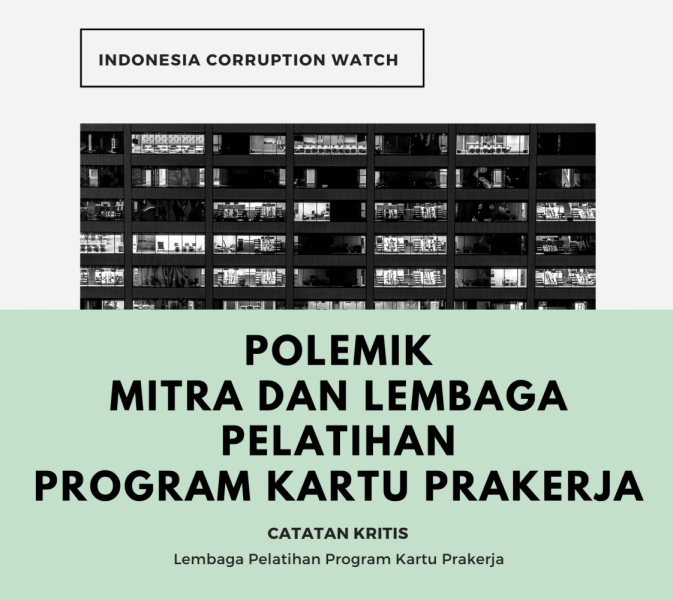 The COVID-19 pandemic not only impacted the health aspect of society, but also economically. Many communities affected by COVID-19 are forced to lose their livelihoods and incomes due to the pandemic. While people who were already poor before the pandemic are increasingly depressed and getting even poorer. Therefore, the Government must take appropriate policies to resolve the two impacts in order to not to cause deeper social problems. Otherwise, if the government takes the wrong steps to anticipate, by designing the fallacious policy, the condition of the affected community will get worse considering that at this time there are a lot of people being dependent or hoping for help and assistance from the government.
The preemployment card program that recently launched by the Government is claimed to be one of the countermeasures for COVID-19. However, a number of problems have arisen since the program was launched in mid-March 2020. Starting from the design of programs, policies, procurement processes and selection of partners, to the implementation of programs that cause a lot of controversy. Although considered a pandemic anticipation program, it is important to be reminded that this preemployment card program was actually a promise of President Jokowi's campaign in 2019.
This report analyzes various problems that arise in the preemployment card program, especially when the program is implemented as a form of COVID-19 countermeasure assistance given that the budget to implement this program is seriously huge, reaching IDR 20 trillion. This analysis is part of the role of community oversight participation carried out by Indonesia Corruption Watch (ICW).