ICW Masuk Peringkat 63 Dunia Dalam "Global Go To Think Tank Index 2020"
Tuesday, 02 February 2021 - 23:21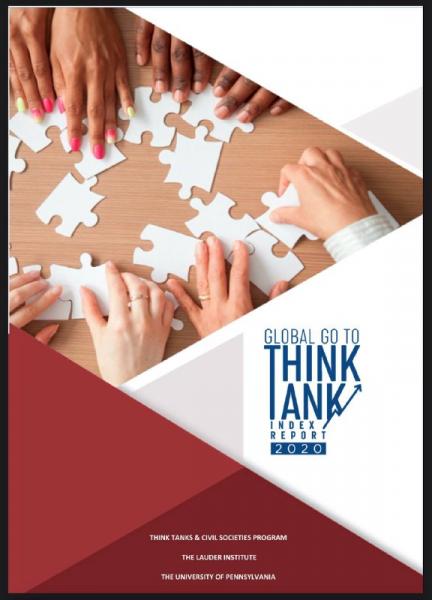 Indonesia Corruption Watch (ICW) menempati peringkat 63 "Global Go To Think Tank Index" tahun 2020, dari 109 organisasi global. Posisi tersebut naik dua peringkat dari 65 pada tahun 2019 untuk kategori "Think Tank to Watch". Pada kategori lain, ICW menduduki posisi 26 dari 67 organisasi "Top Transparancy and Good Governance Think Tanks".


Berdasarkan laporan The Lauder Institute of the University of Pennsylvania, Amerika Serikat pada 28 Januari 2021, terdapat empat kategori hasil survei. ICW masuk salah satu sub bagian dari kategori "Top Think Tanks by Area of Research" dan "Top Think Tank by Special Achievement". Survei yang dilakukan The Lauder Institute memiliki fokus pada lembaga-lembaga yang bergerak pada kebijakan publik. Beberapa aspek yang diukur dalam penyusunan "Global Go To Think Tank Index" diantaranya mengenai kualitas dan komitmen dari para informan (pimpinan, staf), hasil riset, hingga kebijakan.


Apresiasi dan terima kasih kami hanturkan kepada masyarakat atas kepercayaannya selama ini. Karena pencapaian tersebut berkat dukungan dari publik khususnya Supporter ICW yang setia memberi dukungan kepada ICW. Semoga ICW bisa terus kontribusi dalam upaya mewujudkan Indonesia yang bersih dari korupsi. Laporan selengkapnya silakan unduh di bawah ini.
Jakarta, 2 Februari 2021
Indonesia Corruption Watch
Share Link