Conflict of Interest in RKUHP Debate
Thursday, 12 July 2018 - 00:00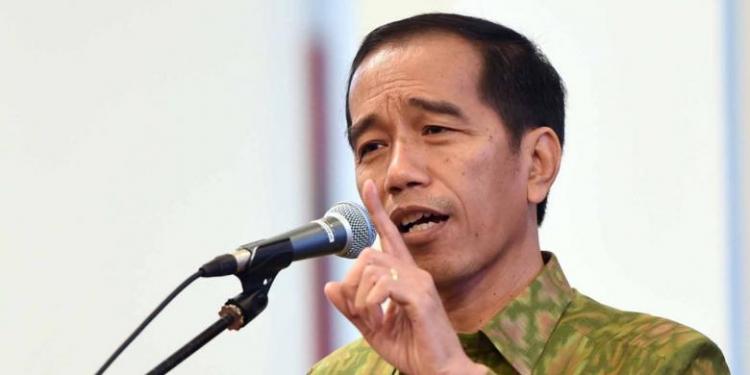 After meeting with the head of the Corruption Eradication Commission (KPK), President Joko 'Jokowi' Widodo has put on hold plans to roll out the draft changes to the Criminal Code (RKUHP), which was set to take place on the 17th August this year. The delay in implementing the new laws has been brought about by pressure from the KPK, with the Commission concerned that the changes will trivialise their work and limit their scope for eradicating corruption.
However, the KPK are not alone in their concern - the public too are worried that the proposed changes will greatly impact the Commission. As of the 10th July, an online petition (https://www.change.org/p/kpkdalambahaya) that appeals to the President and the House of Representatives (the DPR) to remove all sections relating to corruption from the RKUHP has garnered 107,629 signatures.
The government - represented by the Minister for Law & Human Rights as well as the head of the team responsible for formulating the RKUHP - have on several occasions suggested that including anti-corruption clauses in the RKUHP will not in any way weaken the KPK. However, this is doubtful as there is a clear conflict of interest between Minister Yasonna Laoly and Muladi (head of the RKUHP team), and the KPK.
Minister Yasonna was named by the KPK's attorney in the trial of Irman and Sugihato as having received as much as US$84,000 in relation to the E-KTP project. He has also been quizzed by the KPK several times as part of their investigations into E-KTP corruption. Meanwhile, concern around Muladi is due in part to his previous position in Golkar's party administration. More problematic, however, is the fact that his son-in-law, Fayakhun Andriadi (a Golkar MP), was arrested on the 14th February 2018 on corruption charges for allegedly accepting 12 billion Rupiah's worth of bribes for the provision of satellite monitoring equipment to the Indonesian Maritime Security Agency (BAKAMLA). Fayakhun is currently in custody, awaiting a KPK trial.
Due to this conflict of interest, the objectivity of the government in debating sections of the RKUHP relating to corruption is questionable. Would they in fact seek to diminish the KPK's powers, instead of strengthen them as they have said? As it stands, if the RKUHP is implemented it could pose a genuine threat to the very existence of the KPK.
The objectivity of the DPR is also doubtful. Almost every party who are represented in the DPR have, at some point, had dealings with the KPK, with senior members and leaders being arrested for corruption. The previous Speaker of the House of Representatives, Setya Novanto, was arrested on corruption charges, and the current Speaker, Bambang Soesatyo, has been questioned by the KPK in connection to the E-KTP case.
President Jokowi ought to be concerned about this conflict of interest and he must show his backing for the KPK by removing all of the passages about corruption from the RKUHP. The government and the DPR should focus on developing and implementing regulations that are more conducive to the eradication of corruption. These would include laws regulating corrupt behaviour, the seizure of assets, and the placement of caps upon cash transactions.***
Writer: Emerson Yuntho
Translation: Tom Farmer
Share Link